Paul's Recommendation
There is little doubting Paul's preference is for the classic 1969 recording. It's conducted by Sir Adrian Boult, with the London Philharmonic Orchestra and Chorus and soloists Margaret Price, Alexander Young, Yvonne Minton and John Shirley-Quirk.
The great news here is that there is a 6-CD box set featuring this recording along with Boult's recordings of Gerontius, The Music Makers, The Apostles, and Coronation Ode all for £13.75 from Presto Classical. Click here for more details. We've just ordered our copy!
As a little bonus, you might be interested in listening to Sir Adrian Boult's Desert Island Discs, recorded in 1979 with Roy Plomley. Click here to listen on the BBC.
Going back a little further, there is a delightful 1958 Plomley interview with Agnes Nicholls, who was the soprano solist at the 1906 premiere of The Kingdom. Click here to listen on the BBC.
Other CD Recordings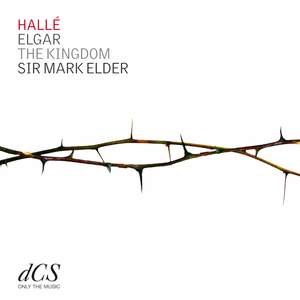 There are two other recordings you may with to take a look at. Sir Mark Elder recorded The Kingdom with the Hallé in 2010. It's a double CD release available from Presto Classical at £18. Click here for more details.
Richard Hickox recorded The Kingdom with the LSO. This recording is from 2014 and will set you back £25. For further information click here.
Digital downloads
The above are also available as digital downloads. This is generally a little cheaper than the CDs if that's your thing!
YouTube Videos
There are various versions and extracts to be found on YouTube, far too numerous to list here. If you wish to take a look at some of what is on offer then click here for a starter. If you just want to play something now, try this for size: